Why We Decided To Flee eBay
eBay has always been a double edged sword in my opinion. The rules and the regulations made it difficult for my business (and others) to personally thrive. Every year there is always a new "update" that always benefits the buyer and not the seller.
In my eyes I believe business should be fair across the board. Not one side versus the other. I'm always for the customer and I will always stand by the customers side but when a company regulates the way I want to handle my business I have to stand up for my company.
Only time will tell if eBay will change there rules or policy's to help merchants strive in the type of market that we all live in today.
Removing myself from eBay was a difficultly decision.
When I first took my company live on eBay back in 2014 I always knew that it would be temporary. I never wanted to get comfortable on eBay nor did I want my business depending on eBay.
The biggest issue that was lingering in my head was the fact that eBay controlled 100% of my business. In fact, eBay controls 100% of all sellers that are registered on there site.

eBay has full control of all sellers and there accounts. They can cancel, suspend or even terminate your account at there discretion.
I have nothing personal against eBay, I respect all they do for small and large retail sellers but rule after rule, year after year it becomes an inconvenience and an uphill battle for my company.
For example, look at the most recent Amazon refund policy update - it will crush small businesses, its just a matter of time. eBay is in the same boat.
What makes my website better than eBay?
Many folks get accustomed to purchasing vintage parts on eBay. The eBay platform back in the early 2000's was a huge success. It was friendly and made finding parts through auctions and various listings very convenient; but I personally feel that my website is a much "user friendly" platform than eBay.
Personally, vintage British motorcycles are very technical and they can get very confusing at times. I have always wanted to make working on vintage British motorcycles easier.
For me to do that I like to offer information that no other company can offer and provide a better quality service that eBay cannot even come close to doing for my customers.
My website is very similar to the eBay platform but is more suited and geared toward my customers in the vintage British motorcycle community.
Why purchase from our website and not on eBay?
We still offer free shipping on all United States orders, we still process orders out the same day, fast international shipping and we except PayPal as one of our preferred payment gateways just like eBay.
By removing ourselves from eBay our parts selection and customer service has grown tremendously - over 200%+ expansion growth for the first month.
On our site you can enjoy free services that include; free parts books for download, technical blogs, information, and so much more. These are all services that I cannot offer on eBay - the great thing is that it doesn't cost you one single penny.
"Come on over..."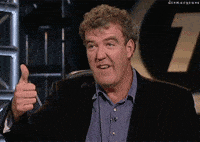 If you have purchased from us on eBay we would love for you to come on over and check out Classic British Spares. See why tens of thousands of customers have chosen us to be there #1 source for vintage Triumph parts, BSA, and Norton motorcycle parts. How cool is that?
Our one stop shop website makes finding parts quick and easy and also affordable at the same time. Simply enter an original part number or description and find the parts that you need today.
As always I appracite you all reading today's blog post. If you have any questions or concerns please feel free to comment in the section below or shoot us an email today Sales@classicbritishspares.com - thanks and ride safe!
Save
---
11 comments